Grind internal threads up to 220mm
INTERNAL THREAD GRINDERS
Drake GS:TI internal thread grinders are fully programmed and delivered with a grinding process optimized to run customers' parts. The internal thread grinder is typically used when grinding ball nuts, thread gages, power steering components, and more.
Ball Nuts
Grind internal threads on ball nuts on the following Drake Machines:
GS:TI280, GS:TI400, GS:TI670

Thread Gages
Grind internal threads on thread gages on the following Drake Machines:
GS:TI280

GS:TI400

GS:TI670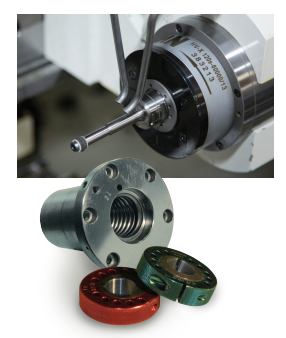 ENGINEERED FOR SUCCESS
All Drake Internal thread grinders are designed and built with customer needs in mind. Constructed with premium materials and equipped with Drake software, we give our customers a competitive advantage. Operators control all process parameters through PartSmart™ menu-driven screens, allowing for minimal mechanical adjustments, efficient changeover time, and increased productivity.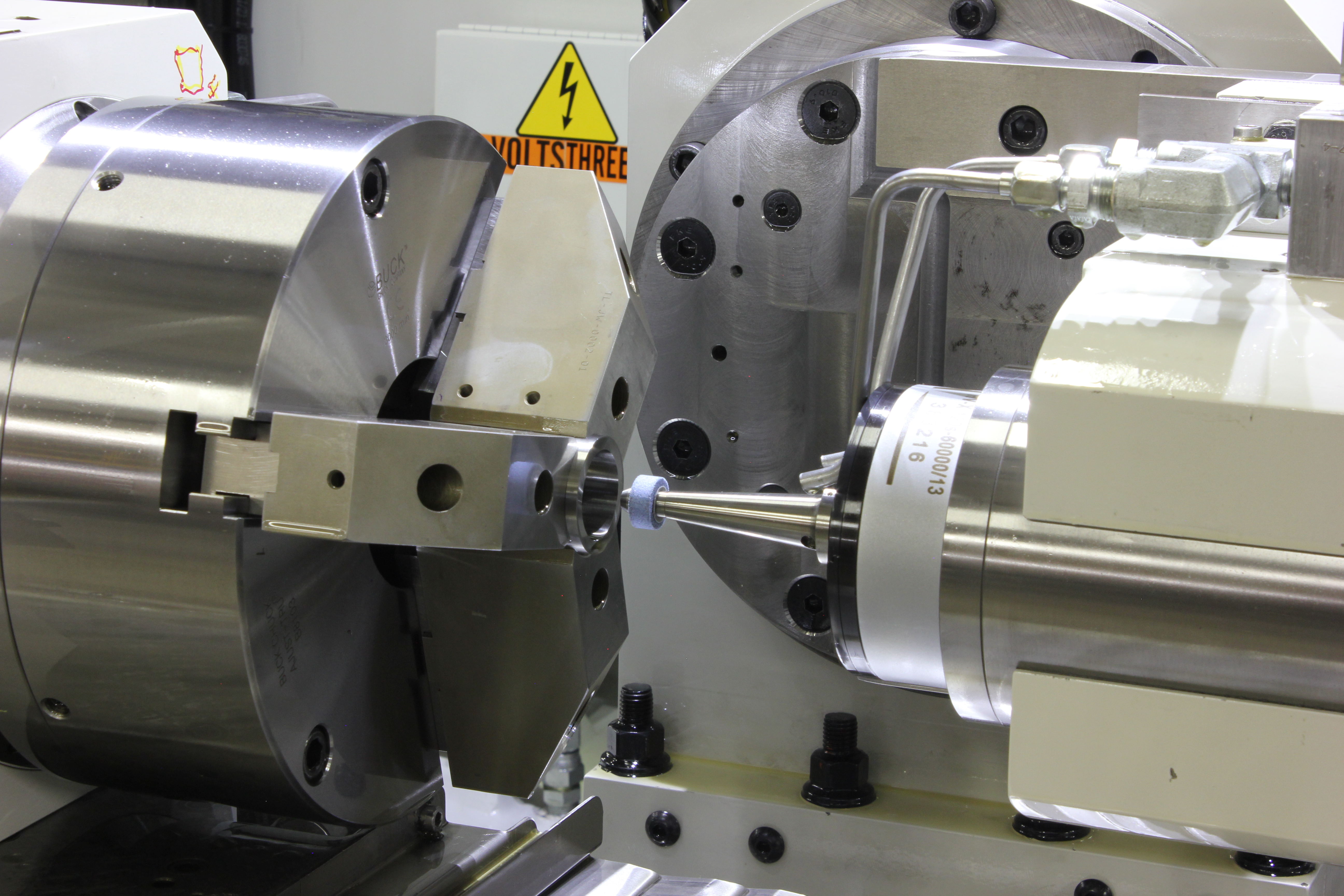 STANDARD FEATURES
---
High-Precision Workhead
Wheel Helix
Closed-loop Precision Feedback
Motorized Wheel Spindle
Wheel Spindle Drive
Diamond Roll Truing
Automatic Wheel Balancer
PARTSMART™ MENU-DRIVEN SCREENS
Simplifies setup and ensures accuracy. The operator simply enters part-specific values into the control and the software does the rest.
AUTOMATION
Drake offers a variety of automation options unique to your specific application. With Drake automation solutions,
you will deliver consistent, high-quality results.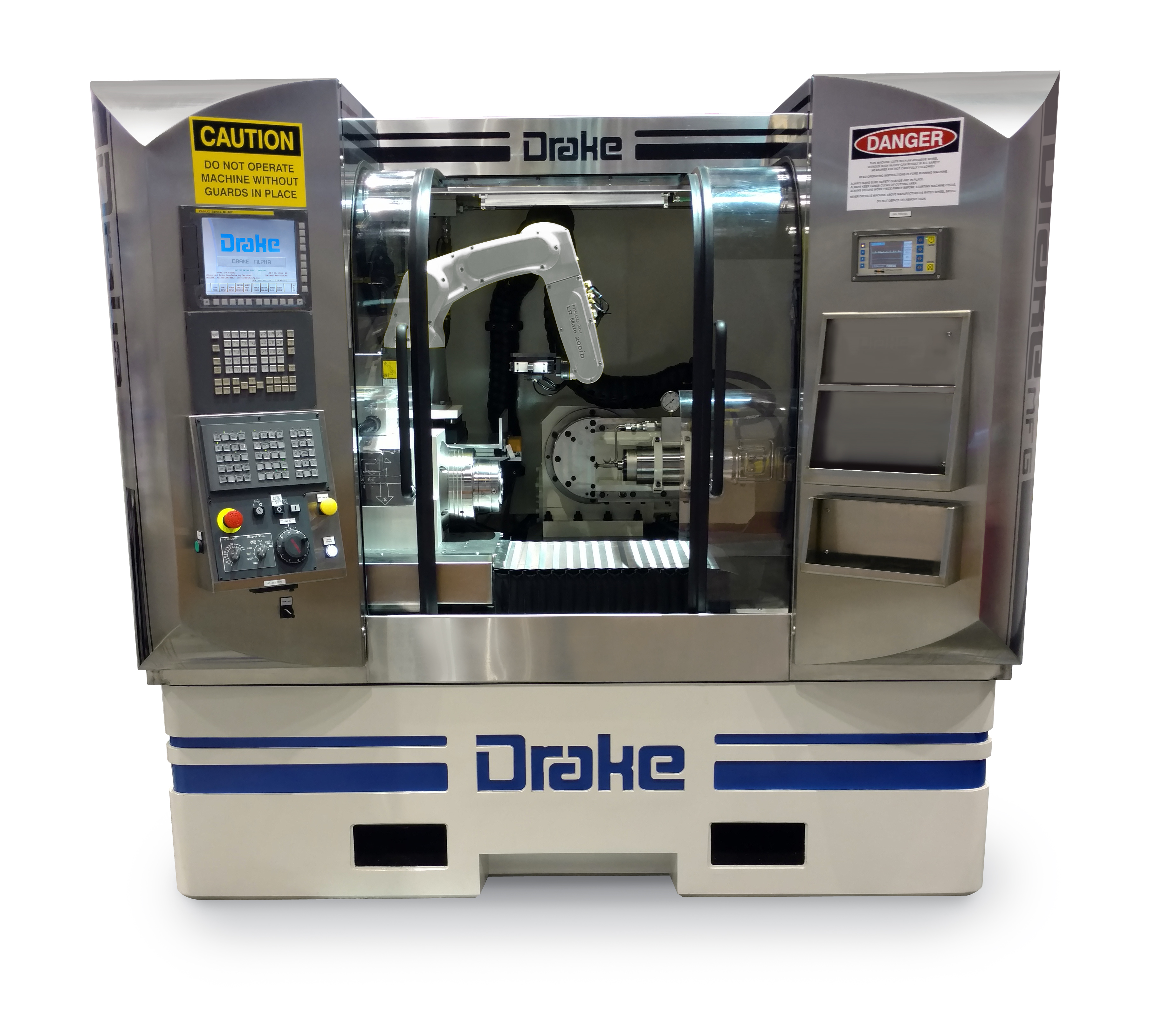 LINEAR MOTORS
Machine is built with linear
motors and linear roller ways
for maximum acceleration and
contouring.
CAST-POLYMER BASE
Machine is built on a cast
polymer base for vibration
damping and thermal stability.
Compact, high-mass base
allows for high accelerations for
minimizing cycle time.
OPTIONAL UPGRADES
Additional upgrades are available to be added to any of the internal thread grinders to ensure the most advanced requirements are met.
SmartForm™: A software and hardware package corrects wheel forms for helical interference on higher helix parts and for off helix grinding.
TouchDress™: TouchDress™ uses Acoustical Emissions Monitoring (AEM) to enable the grinding wheel to "find" the diamond roll at each dress and make certain the entire wheel periphery is trued. AEM of dress process ensures consistent conditioning of CBN and ceramic abrasive wheels, yielding a productive grinding process.
Part Probe: Hardware and software to provide pre-cut probing and stock dividing functions.
Automation: Fanuc Robotics is fully integrated with the CNC control and designed to automatically load parts.
TRAINING
We offer hands-on training at Drake and at customer location to ensure success.
Training includes
part feature definition

controls operation

preventive maintenance for the complete machine
GS:TI240MH
| | |
| --- | --- |
| MACHINE SPECIFICATIONS | GS:TI240MH |
| Maximum Swing Ø over table | 240mm |
| Lead Angle (from horizontal) | Various |
| Wheel spindle power | Various |
| Wheel spindle speed | Up to 800rpm continuous |
| Standard wheel range (outside diameter) | 250mm to 350mm |
| Standard wheel range (width) | 12 to 25mm |
| Standard wheel range (bore) | 160mm |
| Workhead spindle nose | A2-6 |
| Rapid return speed | up to 40m/min |
| Number of CNC axes | 3 |
| Total electrical requirements | 30-45kVA |
| Voltage | 380-480V |
| Machine dimensions (overall) | 1.9mW x 2.6mD |
| Standard Diamond dresser roll (width) | up to 32mm |
GS:TI280
MACHINE SPECIFICATIONS
GS:TI280
Maximum Swing Ø over table
280mm
Lead Angle (from horizontal)
Variable
Wheel spindle power
Various
Wheel spindle speed
Various
Standard wheel range (outside diameter)
≤100mm
Standard wheel range (width)
5 to 20mm
Standard wheel range (bore)
Various
Workhead spindle nose
A2-8
Rapid return speed
up to 40m/min
Number of CNC axes
4
Total electrical requirements
30-45kVA
Voltage
200-600V
Approximate Weight
6,750kg
Machine dimensions (overall)
2.2mWx2.7mD
Machine dimensions (workholding height)
1.1m above floor
Machine dimensions (coolant discharge height)
.5m above floor
Minimum grind coolant reqt's (grind)
114lpm@7 bar
Minimum grind coolant reqt's (bed wash)
76lpm@2 bar
Minimum grind coolant reqt's (total flow)
114lpm (30gpm)
Diamond dresser roll Ø
115mm – 152mm
Standard Diamond dresser roll (width)
up to 32mm
GS:TI400
| | |
| --- | --- |
| MACHINE SPECIFICATIONS | GS:TI400 |
| Maximum Swing Ø over table | 400mm |
| Lead Angle (from horizontal) | Variable |
| Wheel spindle power | Various |
| Wheel spindle speed | Various |
| Standard wheel range (outside diameter) | ≤100mm |
| Standard wheel range (width) | 5 to 20mm |
| Standard wheel range (bore) | Various |
| Workhead spindle nose | A2-8 |
| Rapid return speed | up to 40m/min |
| Number of CNC axes | 4 |
| Total electrical requirements | 30-45kVA |
| Voltage | 200-600V |
| Approximate Weight | 6,850kg |
| Machine dimensions (overall) | 2.2mWx2.7mD |
| Machine dimensions (workholding height) | 1.2m above floor |
| Machine dimensions (coolant discharge height) | .5m above floor |
| Minimum grind coolant reqt's (grind) | 114lpm@7 bar |
| Minimum grind coolant reqt's (bed wash) | 76lpm@2 bar |
| Minimum grind coolant reqt's (total flow) | 114lpm (30gpm) |
| Diamond dresser roll Ø | 115mm – 152mm |
| Standard Diamond dresser roll (width) | up to 32mm |
GS:TI670
| | |
| --- | --- |
| MACHINE SPECIFICATIONS | GS:TI670 |
| Maximum Swing Ø over table | 670mm |
| Lead Angle (from horizontal) | Variable |
| Wheel spindle power | Various |
| Wheel spindle speed | Various |
| Standard wheel range (outside diameter) | ≤100mm |
| Standard wheel range (width) | 5 to 20mm |
| Standard wheel range (bore) | Various |
| Workhead spindle nose | A2-8 |
| Rapid return speed | up to 40m/min |
| Number of CNC axes | 4 |
| Total electrical requirements | 30-45kVA |
| Voltage | 200-600V |
| Approximate Weight | 7,150kg |
| Machine dimensions (overall) | 2.2mWx2.7mD |
| Machine dimensions (workholding height) | 1.3m above floor |
| Machine dimensions (coolant discharge height) | .5m above floor |
| Minimum grind coolant reqt's (grind) | 114lpm@7 bar |
| Minimum grind coolant reqt's (bed wash) | 76lpm@2 bar |
| Minimum grind coolant reqt's (total flow) | 114lpm (30gpm) |
| Diamond dresser roll Ø | 115mm – 152mm |
| Standard Diamond dresser roll (width) | up to 32mm |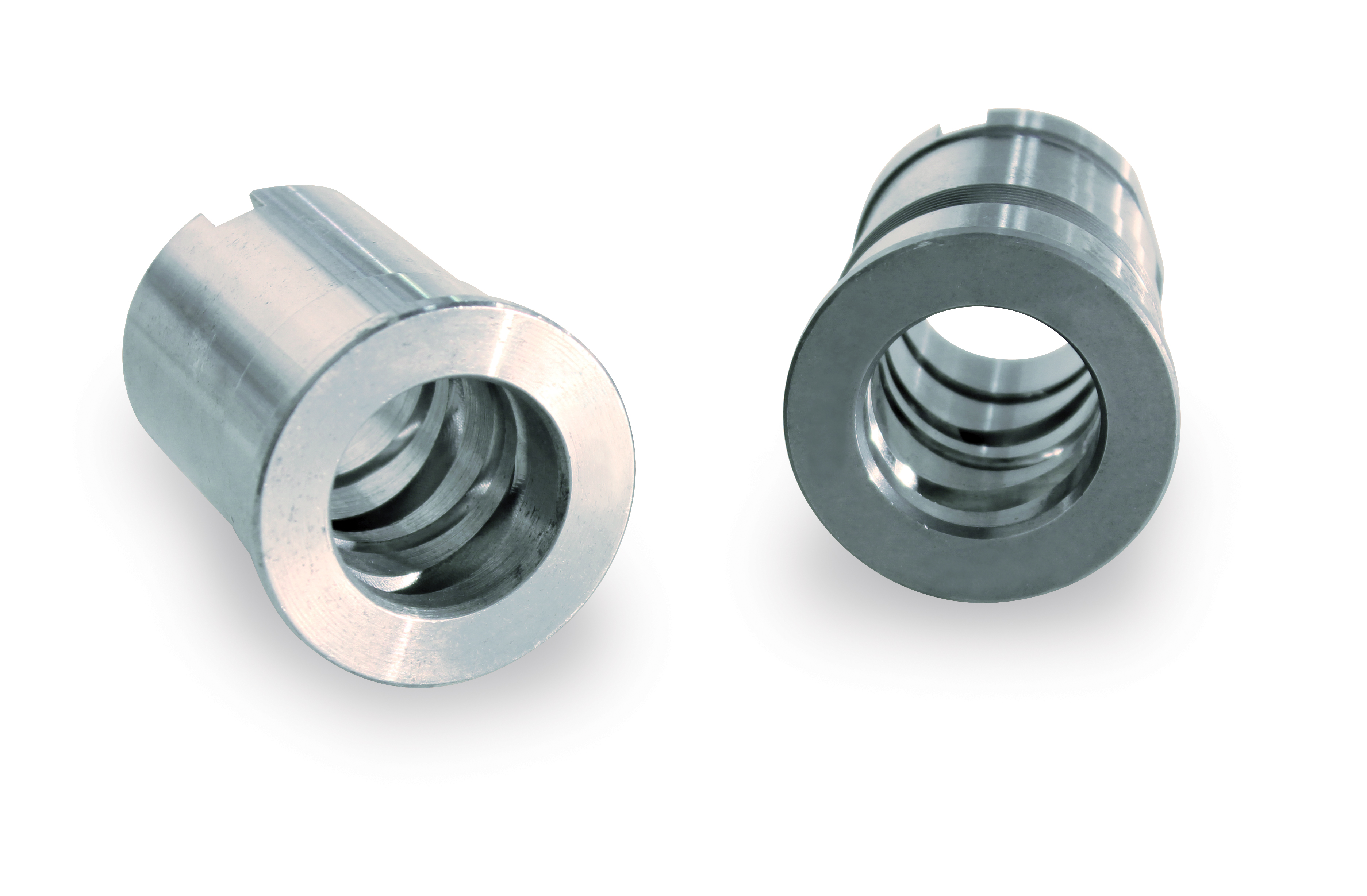 Ball Nuts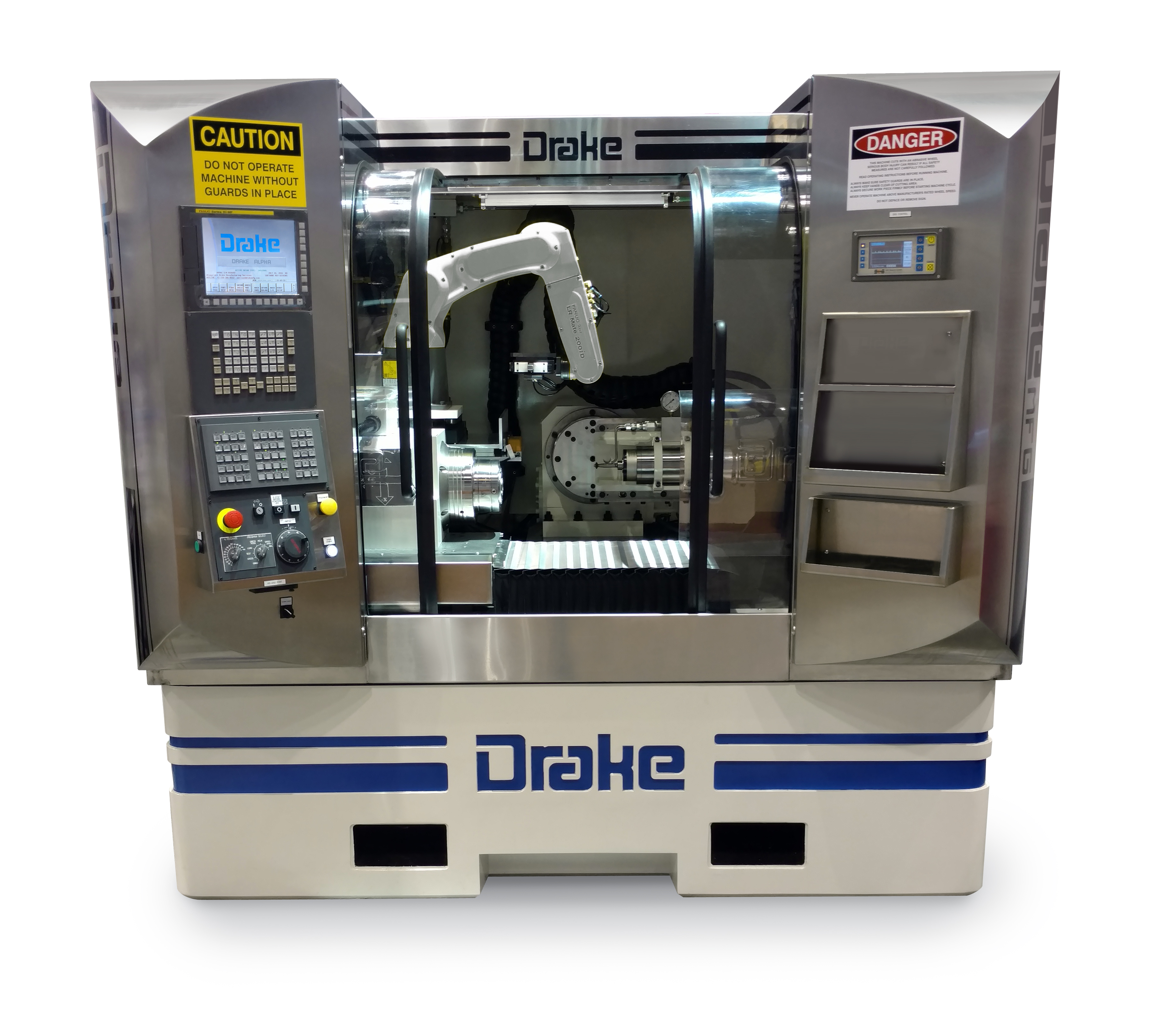 GS:TI280 Internal Thread Grinder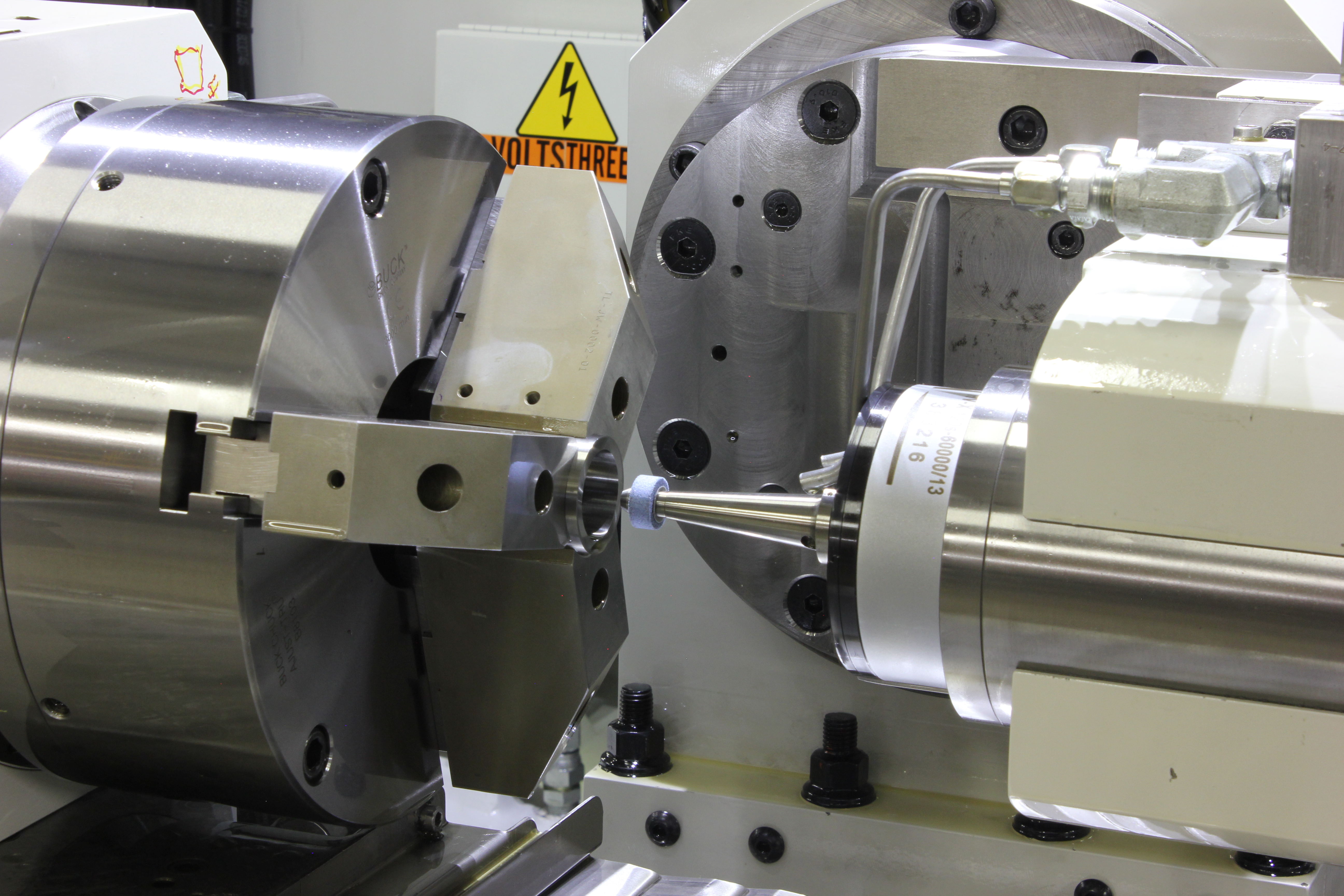 GS:TI Work Zone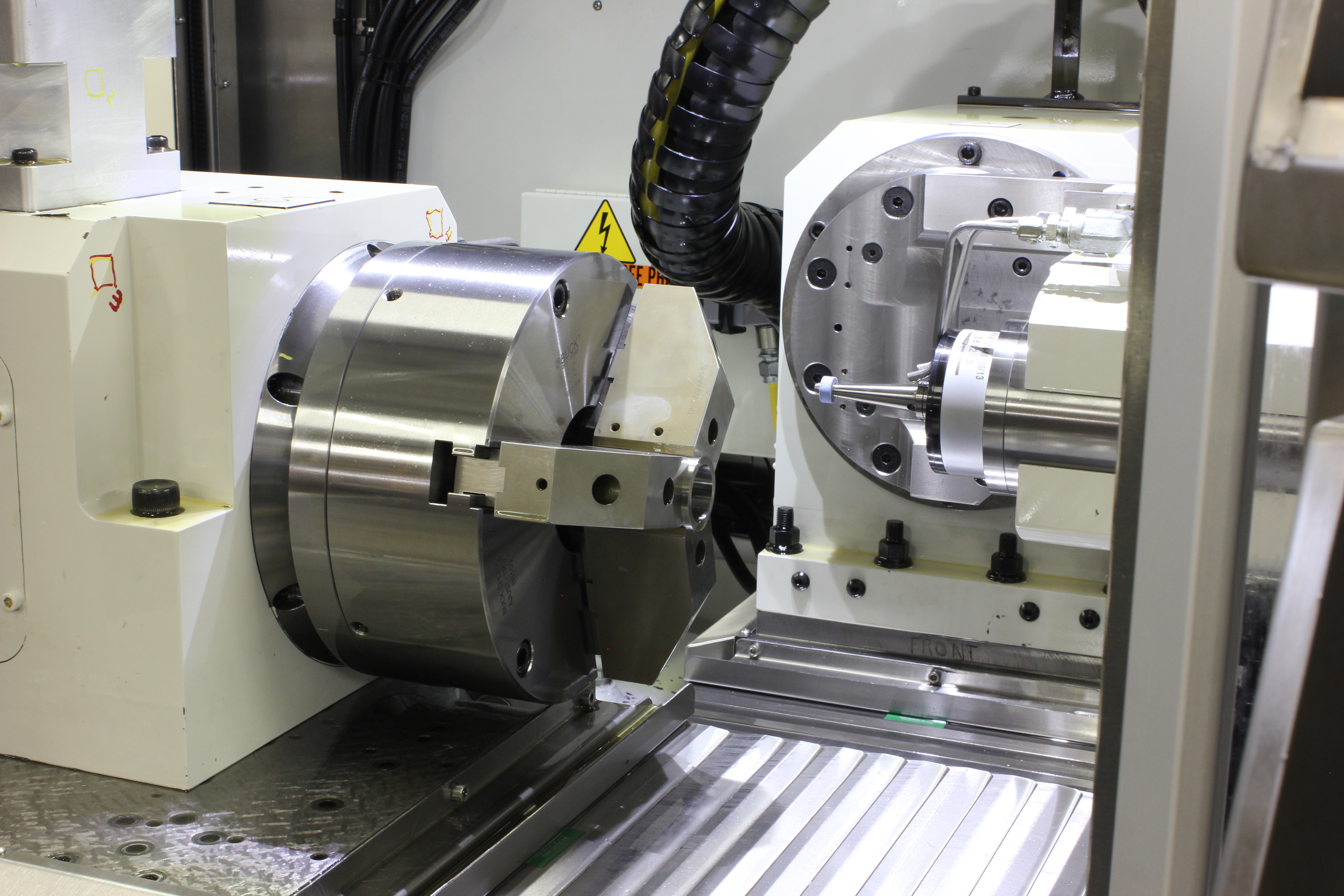 GS:TI Work Zone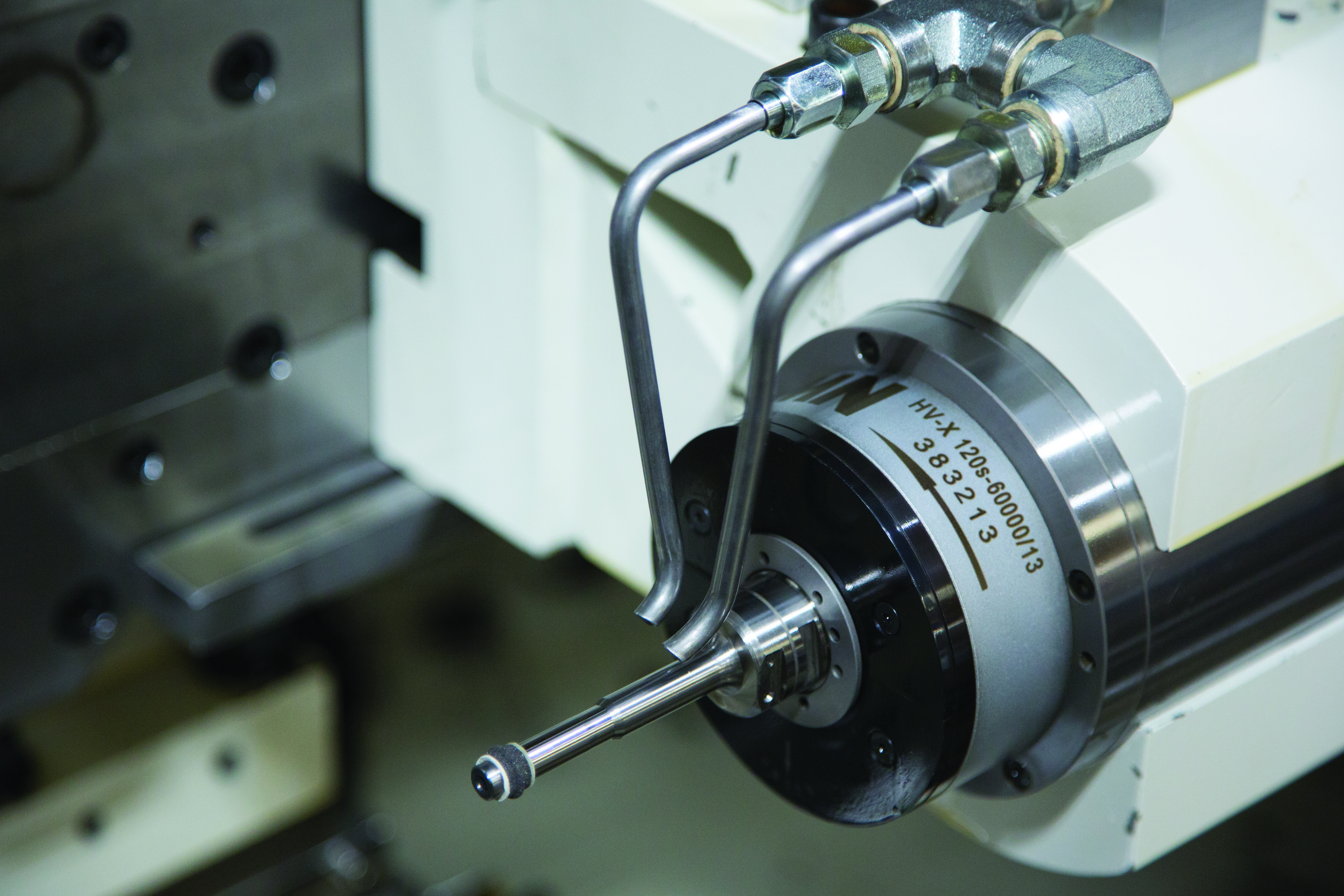 GS:TI Work Zone